NAKAMURA, Shigenobu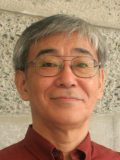 Nakamura was born in Osaka in 1950. He studied at graduate school of Aichi Prefectural University of Art and Music with Kan Ishii and Naohiro Nakata. After twice being awarded prizes in the composition division of the Musical Competition of Japan, he studied on a DAAD scholarship between 1974 and 1976 at the National Conservatory of Music in Munich with W. Killmayer as his tutor for musical composition and D. Acker for musical analysis. Over the years, he has won numerous awards, including the International Gaudeamus Composition Competition in 1975 and 1976, the AVRO award in 1976, the honorable mention of the composition prize awarded by the JAPAN Symphony Foundation in 1978, the composition prize awarded by Nihon Ongaku Shudan (the Japanese Musical Group) in 1978, the Music Today Composition Award in 1983, the National Theater Art Prize in 1998, and others.
He has created around 150 compositions, including five symphonies. His compositions range over the whole field of contemporary music, from avant-garde works to music for TV dramas. One outstanding aspect of his work is his use of visual images with music. He has enthusiastically produced and presented "Music Theater," using performance on the stage and "Audiovisual Poems" using visual images as a component. In particular, he has created and presented work in the area of "Musically based Media Art" in which he has used computers to connect visual and audio elements, and this has won him much attention. Some of his works were accepted and presented at the music division of the International Computer Music Conference (ICMC) in 1991, 1995, 1996, 1997, 2001, and 2003; at the International Video Art Award (Germany) in 1995, 1996, and 1998; and at the ceremony for the Light Image Art Prize (Italy) in 1997 and 1998.
Recently, he has been engaged in creating musical compositions based on the Ramayana—one of the key myths in Southeastern Asian traditional culture. These compositions include operas, vocal works, and musically based Media Art works as well as instrumental works.
He has been a full-time instructor at Doshisha Women's College of Liberal Art, a professor at Kyoto University of Art and Design, a visiting artist at ZKM (Germany), an adjudicator of the composition division of the Music Competition of Japan, and a professor of the Faculty of Design at National Kyushu University. He is currently a professor emeritus at National Kyushu University.
Takatsuki-city, Osaka, Japan
nkmrsgnb(at)gmail.com